Rank: Badfish

Posts: 44
Joined: Tue Dec 06, 2005 4:11 pm
This is one of my favorite songs, even though I am pretty sure it's unofficial.
---
2009 Award Winner

Posts: 13977
Joined: Tue Nov 05, 2002 4:54 pm
Location: Los Angeles County
i gave all my shirts to the salvation army
---
Rank: Pool Shark

Posts: 520
Joined: Mon May 09, 2005 5:57 pm
Location: outaspace
Contact:
I have two of those, actually lol.
---
Rank: Cisco Kid

Posts: 415
Joined: Wed Jan 02, 2008 1:23 pm
Location: In Your Bed
Contact:
i got that one i also have a blue one with a ave and the sun on top its good shit
Daddy's Got A New .45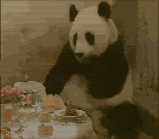 ---
I have it tattooed on my leg.
---
Who is online
Users browsing this forum: No registered users and 6 guests